The Quastar Family of Biological Irradiators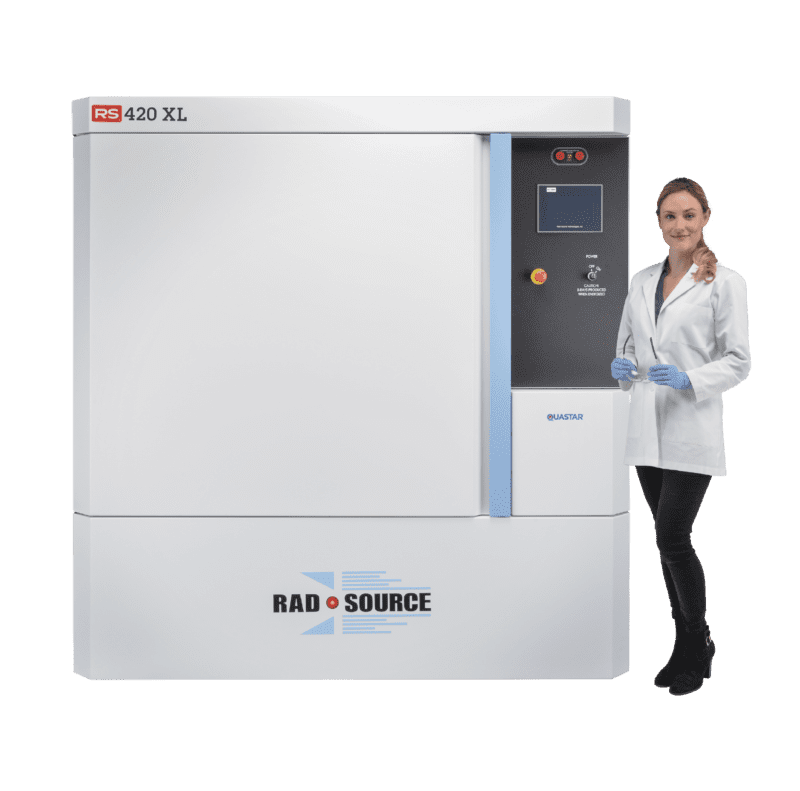 About Rad Source Technologies
Rad Source was founded in 1997 for the purpose of creating non-gamma irradiation alternatives. Even prior to the more recent security issues associated with radioactive gamma sources, the company's vision was to solve environmental disposal and related practical issues associated with "hot" source equipment.
Based on that, we introduced our first products in 1999 incorporating x-ray technology including the first FDA cleared x-ray blood irradiator as well as our laboratory research x-ray irradiator, the RS 2000.
Since then, we've continued expanding our capabilities and adding to our proprietary x-ray based irradiation technology, developing proprietary x-ray sources and new equipment. We are a global enterprise and our equipment resides in major pharmaceutical labs, healthcare institutions and renowned universities around the world. We are based in Buford, Georgia, USA where our highly qualified and dedicated staff continues to develop our technology, design and produce our equipment.
Rad Source Mission Statement
To develop life changing biological x-ray solutions that enable our customers to advance the world through life science research and innovation.
Rad Source Technology Leadership
W. Hartman
President & CEO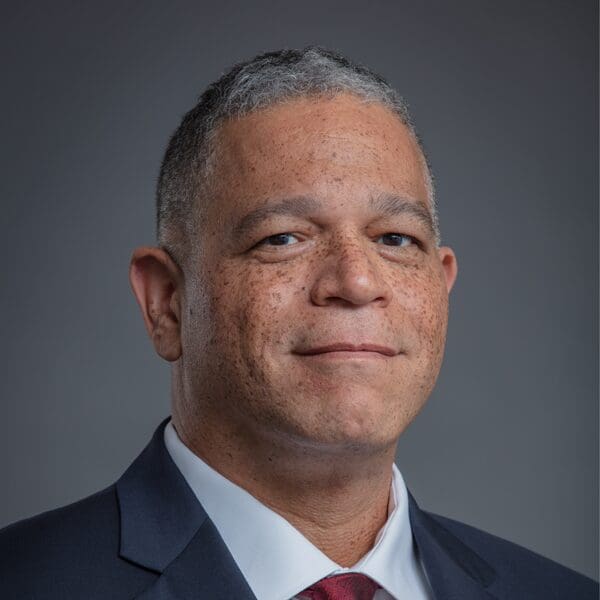 George Terry
Executive Vice President
Joining Rad Source Technologies in October 2018, George is an accomplished Sales, Marketing & Operations Executive with strong business skills, and international and multi-industry experience in driving results, enabling organizational growth, and transforming efficiency. 
George holds the responsibility for all Revenue, Sales, Service, Marketing, and Business Development objectives for Rad Source Technologies and has previously worked in progressive roles with companies such as Stryker, Mako, Nortel, and AT&T. With his wealth of knowledge and experience George has become a valuable contributor to the overall growth and standardization of Rad Source business practices.
Leslie Conner
Vice President - Finance & Accounting
Leslie joined Rad Source Technologies in May 2014. She has 25+ years of experience managing accounting and finance departments at multiple Fortune 500 companies including Mead Westvaco, Bausch & Lomb, and Georgia-Pacific. Most recently, Leslie co-led the Netsuite Software Implementation at Rad Source.
Leslie received her BBA in Accounting at Augusta State University, is a Certified Management Accountant (CMA), and a member of the Institute of Management Accountants.
Donald Rickett
Vice President - Human Resources
Donald joined Rad Source Technologies in October 2017 as Manager of the Human Resources Department. He is responsible for state and federal employment law compliance and regulations, company policies and procedures, compensation and benefits program, recruitment and employee retention. Donald brings to Rad Source 20+ years of Human Resources experience with various international companies where he managed over 500 employees in both a union and a non-union environment.
He earned his Bachelor of Science in Education at the University of Georgia and is currently a member of the Society for Human Resource Management (SHRM) and a past officer of the Human Resource Management Association (HRMA).
Chris Powell
Vice President of Service
Chris has a PhD in International Business Management & Administration and Master Degrees in Business, Engineering and Technology.  He has worked in customer service, commercial and defense sales, product support and service, product development and engineering design for over the past 20 years primarily focused in the industrial and foreign defense market sectors. His most recent role was the Vice President of Service for the America's, covering both CONUS and OCONUS customers. 
Chris's customer focus was large key accounts like: Royal Saudi Arabian Air Defense Force, Mercedes Benz, BMW, VW, Tesla, Volvo, Austin Martin, Rotarian, Plastic Omnium, and Amazon. He also worked with vendors, integrators and distributors developing relationships and potential opportunities for partnerships in large projects. Those projects ranged from facility expansions, upgrades and complete process lines for production applications. He has worked for Raytheon and General Dynamics working abroad in many facets from Foreign Military Representation, Engineering and Management. 
Chris is responsible for all service and customer service aspects of Rad Source and Rad Source NDT. 
Nathan Kroeger
Vice President - Sales & Marketing
Nathan joined Rad Source Technologies in 2009 and has been integral to the growth and direction of the company. He currently manages a team of talented Account Executives, executing the commercial strategy. Nathan's 20 years of sales experience includes cancer and immunology research, sterile insect technique, medical device sterility and medical device safety testing. His team continues to grow as they provide dedicated focused to the multiple markets served at Rad Source.
Justin Czerniawski. Ph. D.
Vice President - R&D
Justin is responsible for emitter production and innovation supporting Rad Source Technologies' leadership position in x-ray irradiation. He is fulfilling his personal goal of pushing the limits of physics and material science every day.
Justin received his Ph.D. in Analytical Chemistry from UGA in 2015, specializing in solid state chemistry. He began with Rad Source in February 2016. Prior to joining the team, Justin focused on solar, battery, and fuel cell research and has four publications.
Mikel Hill
Vice President - Engineering
Mikel joined the Rad Source team in 2021 as the Vice President of Engineering. He brings 30 years of experience growing organizational capabilities.
Mikel holds a Bachelor of Science in Mechanical Engineering Technology from Purdue University and a Master of Science in Cross-Disciplinary Professional Studies from Rochester Institute of Technology. He is a Master Black Belt practitioner and is certified as a DFSS Black Belt and KT Project Manager. He holds multiple patents and publications.
His areas of responsibilities for Rad Source Technologies include New Product Development, Sustaining Engineering, Manufacturing Excellence and Technical Documentation.
Art E. Pieger
Director - Production
Art joined Rad Source Technologies in early 2018 and is responsible for manufacturing oversight, purchasing and logistics. Art and his talented team have developed operations with a focus on exceeding customer expectations. Continuously seeking efficiency, work environment and machine performance improvements. Art fosters a culture of accountability and ownership while thriving on operational excellence, quality assurance, technology development process validation. 
Art has focused on medical device manufacturing exclusively for over 25 years and he holds a Bachelor of Science degree in Electrical/Electronic Engineering from the University of Hartford. 
Rodney Wilson
Vice President - Quality Control
Rodney joined Rad Source Technologies in March 2013 as the Quality Manager and has over twenty years of quality and compliance experience.
He received his Bachelor of Mechanical Engineering from Arkansas State University and his Master of Science in Quality Assurance from Southern Polytechnic State University.  Rodney served four years in the U.S. Navy aboard the USS Enterprise CVN-65.ies.
David Cole
Director IT
David joined Rad Source in 2018 bringing with him over 15 years of IT experience. Since then he has developed our in-house IT department for creating processes effectively. Responsibilities include IT strategy and implementation while leading all IT-related functions. Software implementations include NetSuite, CMMS, Checkpoint, Adapture, MasterControl, Celigo, and RF Smart.
David received his Bachelor of Science degree in Information Technology Management at Keiser University. His previous employers includes AT&T and Enpro Industries.
Tim Brady
Director - Marketing
Tim joined Rad Source Technologies in December 2019 as the Marketing Manager and has over over twenty five years of experience in life science sales and marketing with particular focus on product development and marketing in the areas of life science, analytical, clinical and medical instrumentation and consumables.
Tim is responsible for the company's marketing strategy, management and direction.
Justin Kinney
Plant Manager at Rad Source TSG
Justin is responsible for production of x-ray chambers and various components within our products. He recently joined Rad Source Technologies in February 2020, Justin holds Rad Source TSG to the highest quality standards while improving efficiency and product workflow.  
Justin is a graduate of Georgia's Institute of Technology with a degree in Mechanical Engineering. Justin's prior experience includes design and implementation of custom equipment for international customers in the air purification field.